Netgear Switches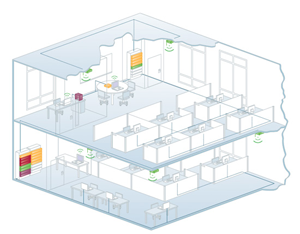 NETGEAR® provide technologically advanced networking products for organizations looking to deploy intelligent, secure infrastructures. NETGEAR are the preferred technology provider for tens of thousands of small and medium organizations looking to enjoy reliable, convenient networking solutions for offices.
NETGEAR's robust, high-performance business-class switches, wireless, security and software products are designed for a variety of environments, providing wired and wireless connectivity within remote and branch offices, telecommuters and the remote mobile workforce.
Their award-winning, value-based networking products includes everything from switches at the core of the network to routers at the edge, enabling users to share Internet access, peripherals, files, digital multimedia content and media-rich applications among multiple computers and other Internet-enabled devices.
NETGEAR offers a comprehensive suite of end-to-end products that fit the specific needs of small and home offices. From the ProSafe® line of smart and unmanaged switches, wireless access points, and VPN firewalls, NETGEAR provides cost-effective solutions for an array of small and medium office needs.
Could not load widget with the id 113.