Bizlive Free Trial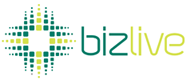 We are currently running a promotion on our Hosted Desktop service 'BizLive'. We are so sure you will love BizLive that we are offering 3 months free. To apply for a trial or find out more about BizLive please click on the link below.

Try Hosted Desktop FREE for 3 months
Avast 30% off promotion

We are offering an impressive 30% off any of the antivirus products listed on the Avast Website, this offer is exclusive to organisations within the healthcare, charity, education and government sectors. This offer can be withdrawn at anytime so do not hesitate.